Containers Part 2 Shopping For The Container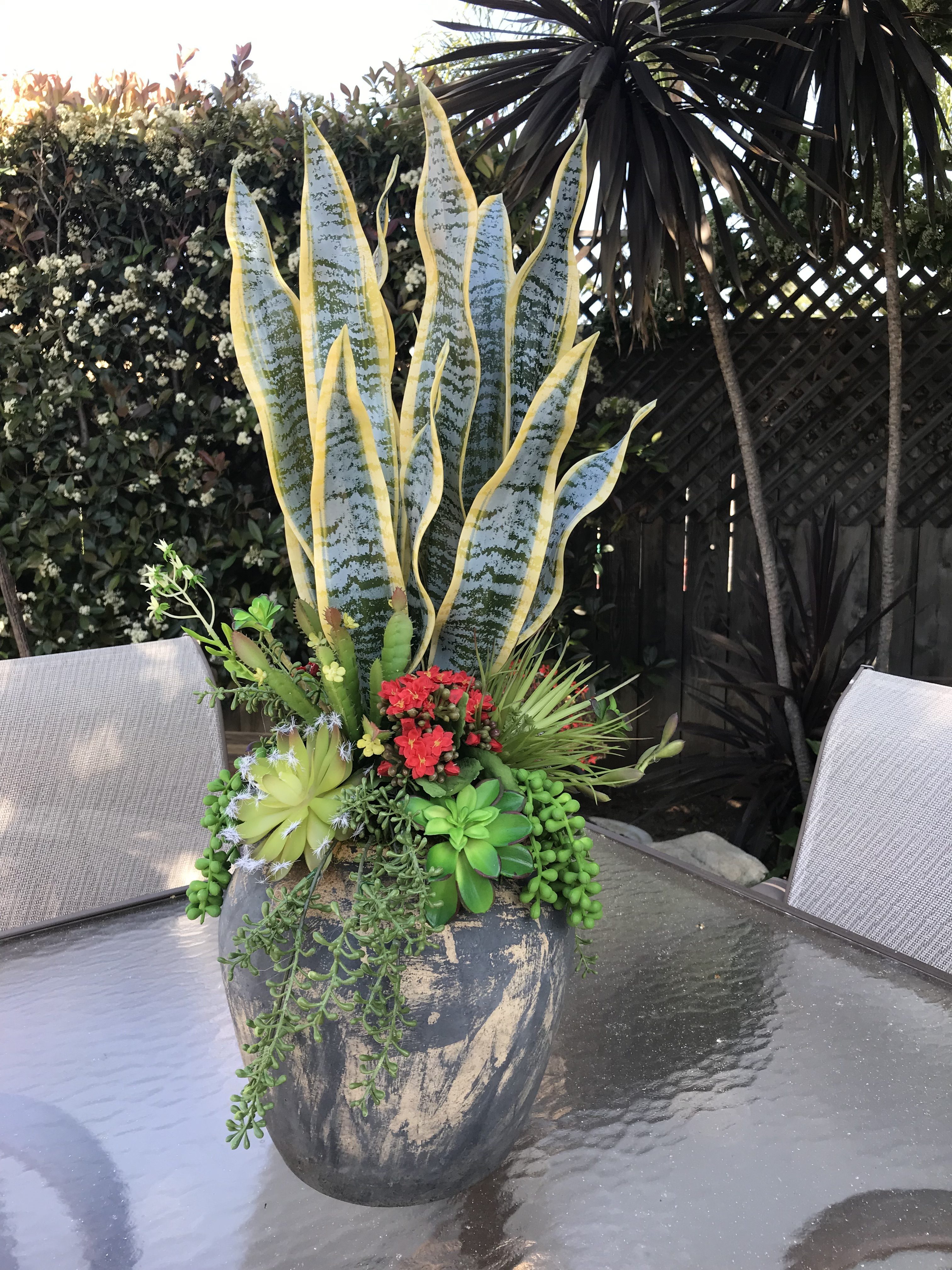 After finishing my last blog I realized we hadn't actually chosen a container! I think I addressed the size portion of an arrangement but now onto the choosing the container and where to find it. First things first. No, you can't use an old FTD glass floral vase that you got roses in for Valentine's Day last year. This arrangement is going to be part of your décor. It sets the mood for your table, it completes the look of a room and it is an expression of your home. It matters.
Take a honest look at your room and your décor. Do you love where you are with your décor? Or, "Are you ready for a change?" Change is usually progressive for most people. The only time it is all at one time is new house or total redecorating. Let's say you want something new in a centerpiece and want update? Where to look for ideas? Magazines, catalogs and Pinterest is a good start. Look at the containers of the arrangements you like.
Florals is a good place to be a little trendy, make your look more updated and fresher. Containers fall into a few categories: Vases, Urns, Planters, Pots, Baskets and The Unique! The nice thing about silk and faux
arrangements is the container doesn't have to hold water. This is a big plus. 
Urns and Vases are good for tall arrangements, Planters and pots are great for succulents and more natural arrangements. Baskets are for more casual and country arrangements. The Unique is for people who want a conversation piece. A showstopper!! I have made arrangements in soup tureens, champagne buckets, baby buggies, vintage toy trucks, grape hod (look it up!), trophies, commode bowls and even an antique bathtub Your imagination is unlimited.
Let's say this is what you have decided on. I would probably say you would want a planter or a pot. With succulents and modern updated arrangements. the simpler the container the better. I would pick an earth tone color such as brown or green. A neutral color such as grey or cream. But if you are the "Unique" you could bring in a bright color contrast with your room too.
Grey is the new black right now. Great accent colors for grey are yellow. turquoise and red. Organics work well with succulents too. Such as containers shaped like sea shells or artistic freeform pots. Be open minded.
Sometimes people start with the container first as I stated above. It was inherited, a gift or a whimsical purchase. You need to put the container on the table and leave it there for awhile. See if it works or not. Sometimes ornate pots are better used as accent pieces than as actual containers. Meaning: Empty is better in combination with other décor.
Let's go shopping!!
I always start at a thrift store or a consignment store. They have great containers at great prices. Did you find a container that you like the shape but not the color?
Spray paint it!! Spray paint is fabulous now. Go to Home Depot, to the paint department, they will help you. No luck? Next up Home Goods or TJ Maxx. Great prices!! And now you know you can paint just about anything. Still  try craft stores. Hobby Lobby is great. Michaels has good baskets.
The thrift stores you can't return but everyone else you can if you save your receipt. In other words, buy more than one  and try it on your table. Live with it a couple of days. Then you will know if it is the right container for you.
Remember to have fun and tell a story.
Next blog:
Silk Flowers: The Good, The Bad and The Ugly
---
---